Ford Brake Service near Sedro-Woolley, WA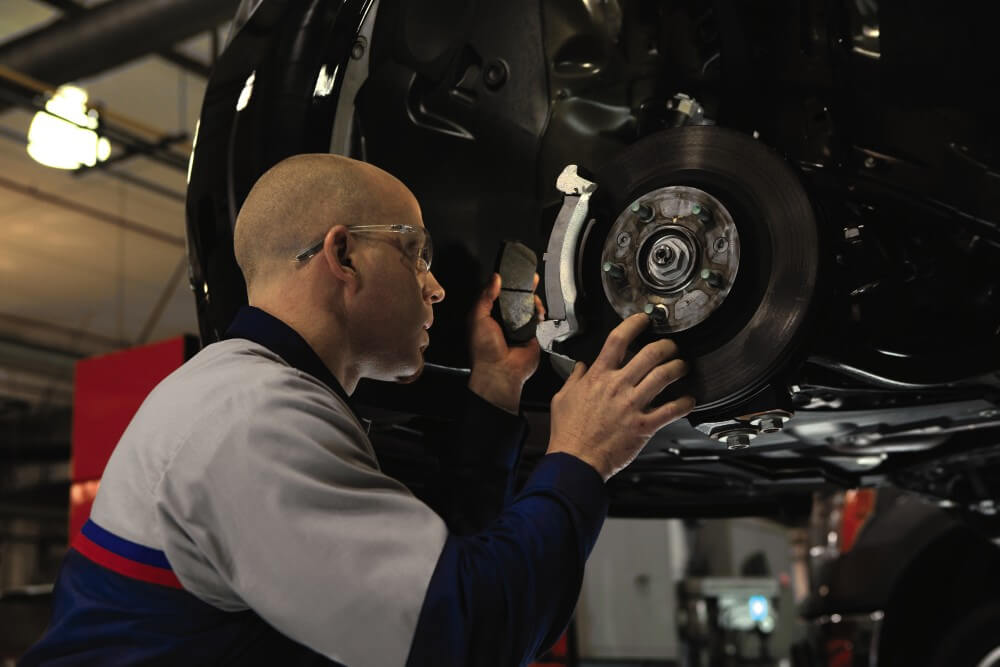 Whether the road takes you towards the Sound or the mountains, the service center at Dwayne Lane's Skagit Ford will make sure the journey is a safe one. We deliver Ford brake service in Sedro Woolley, Washington that will help your vehicle command the road with confidence. Routine brake service is one of the most important ways that you can protect yourself and other drivers, and our team delivers a superior solution to keep you moving. Whether you need new brake pads, a simple brake inspection, or a complete replacement, we have a solution.
Dwayne Lane's Skagit Ford is a certified Ford dealer, which means that we deliver unrivaled service to your vehicle. Armed with manufacturer-approved repair techniques and genuine Ford parts to match, we make your auto repair experience a simple one. Our Ford mechanics are on call to help your vehicle get on the road safely and securely. Visit our service center in Sedro Woolley, WA to get the best for your Ford model.
Get the best for your vehicle with Dwayne Lane's Skagit Ford. Our service center is your source for complete Ford service. Whether you need brake service or an oil change, a routine Ford maintenance plan or transmission repair, you can always expect the best from our team. Book an appointment at our service center in Sedro Woolley to experience auto care at its finest.
Call Now For Service:
(360) 757-2000